A Festive Message from AALARA President, Shane McGrath

As the year draws to a close our industry is just warming up with the Christmas school holiday period underway. The year has seen some exciting new venues open, thrilling rides and attractions launched along with investment announcements of circa $100m in Gold Coast theme parks. The impact these capital investments will have on the Queensland visitor economy is substantial and should be commended.

Most recently your association has been busy supporting a visit to the 2019 IAAPA Conference and Trade Show in Orlando by a delegation from the Queensland Government including the Hon Grace Grace – Minister for Education and Industrial Relations, Tony Cook – Director General of the Department of Education and Sharon Durham – Chief of Staff Minister for Education and Industrial Relations.

The trip provided an opportunity to hear from the worlds leading experts and gain a global perspective on the industry and its approach to safety and innovation. The delegation addressed the ASTM Global Harmonisation meeting and learnt about the standard development process and approach to continuous revision and improvement. I would like to thank Greg ONeill, Mary Stuart and Greg Yong who provide the support and introductions.

The AALARA20 Conference at the iconic Sea World May 18 – 20 2020 should now be in your diaries with a strong line up of speakers and social events planned. If you would like to support the event, we still have a number of sponsorship opportunities available so please get in touch.

Thank you to all AALARA members for supporting your industry, we look forward to seeing you at AALARA20 Conference. Stay safe and resilient this holiday period as the bushfire crisis challenges travel plans and if we can be of any assistance please don't hesitate to reach out.

Shane McGrath
AALARA President
REFER A MATE, GET A BETTER RATE!
AALARA Membership renewal is just around the corner, so what better time than now to grow AALARA into bigger and better things for 2020!

More Members means more support, more benefits, and more networking!
Here's how you can help…
Member Bring Member – Do you know an operator in the industry who isn't currently an AALARA Member? Well, if you refer them to AALARA and they join before the end of 2019, you can get a further 10% discount on your AALARA 2020 Conference registration. For the new member, the joining fee will be waived in addition to a 10% discount on their AALARA20 Conference registration. It's a win win win!

Australian Engineers – We are offering all Engineer operators within the industry complimentary AALARA Membership for 2020 because they are a valuable part of the amusement, leisure and recreation industry and we want to support our supporters.
THE ROYAL AGRICULTURAL SOCIETY OF NSW AND ROYAL EASTER SHOW SECURE MULTIPLE AWARDS

The Royal Agricultural Society of NSW (RAS) and the Sydney Royal Easter Show have taken out numerous categories at the 129th annual International Association Fair and Exposition (IAFE) convention held in San Antonio, Texas, USA.
READ MORE 
SEA WORLD HELICOPTERS OPENS NEW MULTI-MILLION-DOLLAR TERMINALSea World Helicopters have officially opened their new multi-million-dollar helicopter terminal which will include an updated check-in and reception area, new helipads along with a larger hangar to provide guests with a world-class helicopter experience. READ MORE
LUNA PARK MELBOURNE WELCOMES THE SUPERNOVA JUST IN TIME FOR THE HOLIDAYS!
The Supernova has landed! Fly high, up into the sky on Luna Park Melbourne's new 32m swing tower. Take in the heights and sights of Summer, St Kilda and Port Phillip Bay as you enjoy their tallest ride yet!
TAKE YOUR NEW YEAR TO NEW HEIGHTS AT SKYPOINT
Kick on your jelly-shoes, pull up your legwarmers, throw on the shoulder-padded blazer and style your hair in a pimping perm or mullet, because SkyPoint is taking you back to the eighties this New Year's Eve.
URBNSURF STARTS PRE-OPENING MEDIA CAMPAIGN
Australia's first surf park, URBNSURF Melbourne has commenced a pre-opening media launch, showcasing its waves in action.
DREAMWORLD UNVEILS FULLY 6 WATERSLIDE COMPLEX
DREAMWORLD has officially unveiled the new set of waterslides which are currently being built at its adjoining water park.
The "Fully 6" ride includes six vibrantly coloured body slides, each featuring its own thrilling twists and turns.
The new additions, created by Swimplex-Polin Australia, are currently under construction at WhiteWater World and are expected to open to the public soon.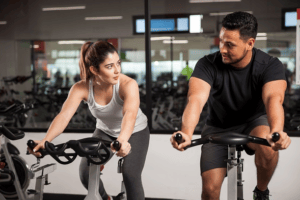 BELGRAVIA LEISURE SUPPORTS SPORT AUSTRALIA'S 'FIND YOUR 30' CAMPAIGN
Belgravia Leisure has announced its supporting of Sport Australia's 'Find Your 30' campaign, launching a new promotion offering 30 days of facility membership for $30, giving new members access to a range of gym, swim, or play services, indoors or outdoors, in their own community.
READ MORE
OH WHAT A NIGHT!
We were lucky enough to be invited to Movie World's Corporate Christmas party this month and what a party it was! With the spectacle of the massive Christmas tree on arrival, the drinks flowing, a festive buffet and the squeals of delight from ride goers – it certainly was a night to be remembered!
Next year's Corporate Christmas Party is set for Saturday November 28, 2020.
HAPPY 107TH BIRTHDAY LUNA PARK MELBOURNE!

On December 13, it marked 107 years since Luna Park Melbourne's historic grand opening in 1912. It was a fabulous festivity, and coincided with celebrating Luna Park's long term CEO, Mary Stuart. Mary will be stepping down as CEO, with General Manager Matt Butta being appointed as CEO, effective January 1 2020. Mary Stuart will continue on as Executive Director working part time from January 1. Congratulations to both Mary on a stellar career and Matt for the new adventure!
READ MORE

ASTM International staff and members of Committee F24 on Amusement Rides and Devices extends and invitation to all AALARA members interested in participating in their standards meetings.
The committee has a few meetings per year that you're welcome to participate in including: Working groups meeting at IAAPA in Orlando on Thursday Nov 21, immediately following the Global Harmonization meeting. In 2020, they will be February 12-15, 2020 in New Orleans, LA and then again October 14-17, 2020 in Atlanta, GA and again with smaller working groups meeting at all three IAAPA shows (Asia, Europe and Orlando).

For questions or more information please contact Katerina Koperna or to register CLICK HERE   **MEMBERSHIP IS NOT REQUIRED TO PARTICIPATE IN MEETINGS**.
Qld Blue Card – Important News
The Queensland Government recently passed legislation to add 15 more crimes to the list of disqualifying offences when applying for a Blue Card.
We thank everyone for your patience whilst we work through our online challenges. We will be back online in the New Year, bigger and better!
Have you spoken to AALARA's Platinum Corporate Sponsor about your insurance needs?
Chat to them today!

Whatever the workplace issue, you can count on AFEI for the full range of advice and authoritative guidance.

Included in your AALARA Membership, you have access to AFEI's training at discounted member rates, as well as information regarding wage rates!
Check out some of what they have on offer below, or visit www.afei.org.au for more training courses.
Termination of Employment 
This half day course will bring you up to date with developments in this area. Consultants and solicitors from AFEI and AFEI Legal will explain the role of an employer when an employee's employment ends – covering a broad spectrum of different termination scenarios. LEARN MORE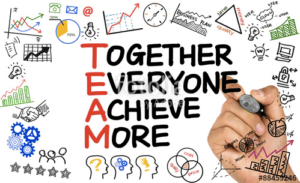 Supervision and Team Leading A: Managing the Individual
This course will provide knowledge and skills to effectively manage staff within the policies, requirements and goals of the organisation in a way that ensures accountability, alignment and as much motivation as possible.  LEARN MORE
Managing Recruitment and Selection
An effective recruitment and selection strategy is essential to the success of your business and can become a very expensive exercise if not approached in a planned and proactive manner.  LEARN MORE
Developing and Implementing Safe Systems of Work
Safe systems of work are mandatory for every workplace, no matter the industry, location or organisational size. This course is designed to support managers and officers to develop safe systems of work. .  LEARN MORE
Managing Poor Performance and Misconduct
The productivity and success of any organisation depends on the performance of its employees and alignment of their efforts with organisational goals and policies. LEARN MORE